Die Specifications:
Compatible with GO! Big (55500), GO! (55100S) and GO! Baby (55600) Fabric Cutters
Recommended Cutting Mat: 6" x 6" Cutting Mat (55137) (not included)
Die Board Size: 6" x 6"
Cut Size: Two 5"W x 5"H (12.7 cm x 12.7 cm) Triangles
Finished Size: 4 1/2"W x 4 1/2"H (11.4 cm x 11.4 cm) Triangles
Coordinates with GO! Qube Mix & Match 9" Block (55777)
Storage: Organize GO! dies with AccuQuilt GO! Die Storage 6" x 6" (55850) or GO! Die Storage Rack (55115).
Die Tips:
Cut up to 6 layers of cotton fabric at a time. For thicker fabrics, start with fewer layers and build up.
With some fabrics, after cutting, a thread or two will remain where die blades meet. Snip threads with scissors.
Use cutting plastic that matches size of each die.
For best results, cut with die blades running under roller at an angle. Do not cut with blades parallel to roller.
Blades on some dies are positioned at an angle. Align fabric to edge of shape, not edge of die board.
Some dies feature specially designed corners to aid in alignment and pre-cutting.
Use good quality fabric to reduce fabric stretch.
It's always a good idea to test cut one shape before cutting many shapes to ensure fabric orientation is correct.
Compatible with these fabric cutters: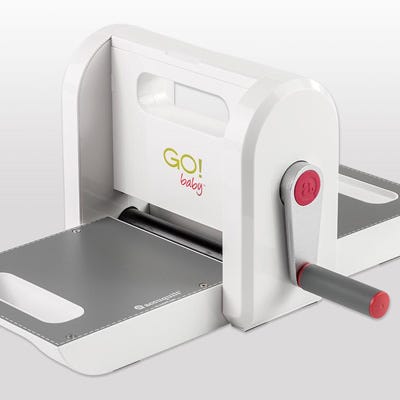 GO! Baby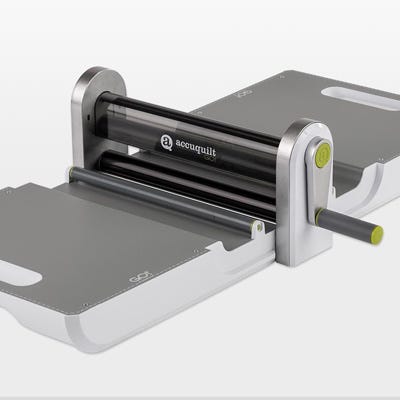 GO!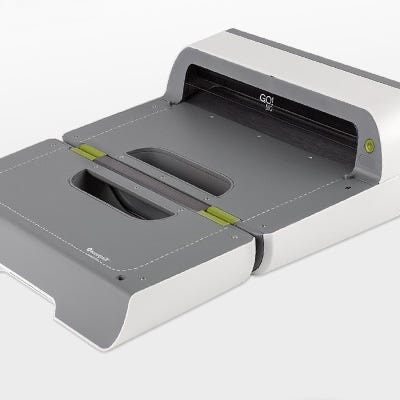 GO! Big